Orange Shirt Day is about recognizing and reflecting on the harm of the Canadian residential school system. It grew out of   Phyllis (Jack) Webstad's   story of having her shiny new orange shirt taken away on her first day of school at St. Joseph Mission Residential School. The date for Orange Shirt Day was chosen because it is the time of year in which Indigenous children were taken from their homes to residential schools.
You can take part in Orange Shirt Day by:
Wearing an Orange Shirt on September 30th
Organizing or participating in an event
Learning the shared colonial history of what we now call Canada
Learning about local Indigenous history, culture, ceremony and world views
Ask your schools and teachers to incorporate Indigenous perspectives into your education
Start or continue the work of reconciliation and decolonization through education, ally-ship or reclaiming of your knowledge, culture and rights.
One event happening is: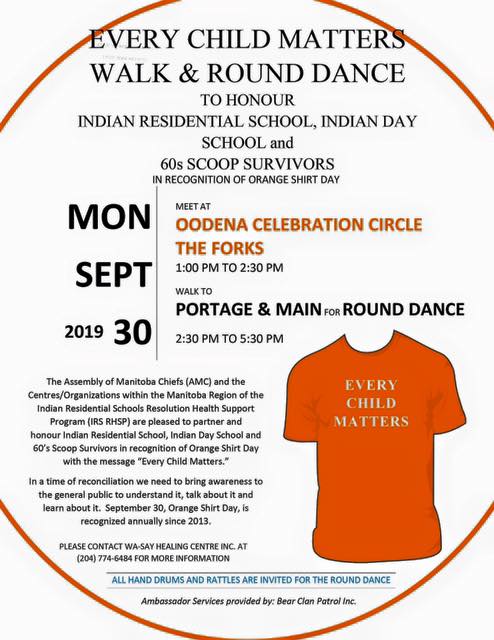 More information about Orange Shirt Day from Teen Talk here.