We are excited to announce that we are in final negotiations to purchase 167 Sherbrook Street! This new site will eventually become the home for all of Klinic and Sexuality Education Resource Centre MB (SERC) operations in Winnipeg. Though Klinic and SERC will remain separate entities, this will allow for increased efficiency both within and across the organizations.
The new site is a great location, highly accessible by bus, vehicle and pedestrian traffic, near lots of amenities, and comes with ample parking for staff and clients. We will maintain an optimal, safe and respectful client experience, but with more space for workshops, trainings, offices and meeting areas.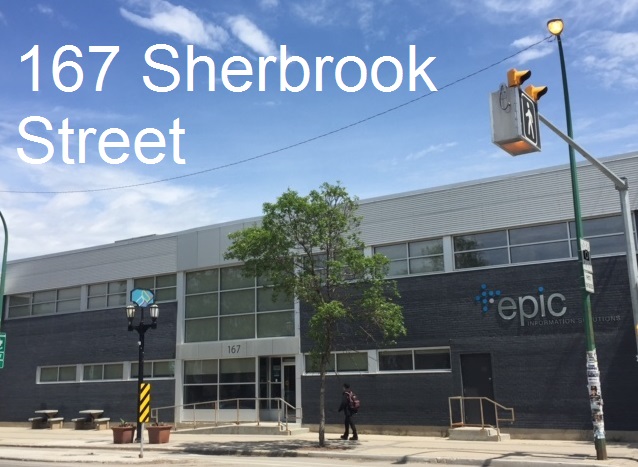 This move won't happen for a while; the timeline is 3-8 years due to a variety of factors including current leasing arrangements and redevelopment plans. We still have a few hurdles to clear before we are able to make this plan a reality, including addressing a re-zoning issue on the parking lot, and the sale of Klinic's office located at 870 Portage Ave.  Once we are able to deal with these outstanding issues we will be able to share more on timelines for moving forward.
We would like to thank the Winnipeg Regional Health Authority (WRHA) and the Province of Manitoba for providing assistance and support to make this relocation possible.
Please stay tuned for more exciting details on future plans for Klinic and SERC in the coming months and if you're not already, please follow Klinic on Twitter at @KlinicCHC.
We look forward to sharing more of our updates as they happen with you.