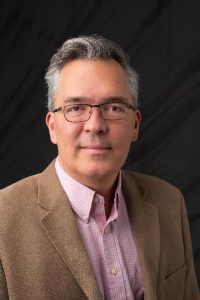 Robert I Winslow, MRAIC MAA
Robert Winslow is a licensed Architect and currently works for the Department of National Defence as a Project Manager of major capital infrastructure projects.  His prior role within the department was as Senior Specialist Architect for the Royal Canadian Air Force.  He is the Immediate Past-President of the Manitoba Association of Architects and will have completed a 5 year term during the summer of 2020.  He has previously served on the Manitoba Building Standards Board as well as councils and committees for both the Royal Architectural Institute of Canada and the Winnipeg Chapter of Construction Specifications Canada.
He is a graduate of the University of Manitoba and holds both a Bachelor of Environmental Studies and a Master of Architecture (with a Minor in Business Administration.)  He also earned a Master's Certificate in Project Management from York University; and, was one of the first people in Manitoba to become a Leadership in Energy and Environmental Design Accredited Professional.
Robert was a core-area resident for nearly a decade and bought his first house in the West End.  He still maintains most all of his personal and business interests in and around the area he formerly called home.  He's been happily partnered for 20 years to an elementary school teacher who also is musically talented.
Raised in a single-parent household after his French-Métis mother was widowed when he was very young; and then, as a young gay man who survived the emergence of HIV and the AIDS crisis, Robert has a very deep personal appreciation of the need for universally accessible quality healthcare, support and education.  Toward these ends, he looks forward to helping Klinic fulfill its vision mission and values.
Robert joined the Klinic Board of Directors in September 2020.